Other Frequently Asked Questions
How to authorize your advisee to register courses?
The initial authorization to register for courses is done by the advisor. Students will register for the course themselves following these instructions, and then must meet with their advisor prior to their assigned registration time that is listed is listed in MAUI and on their MyUI homepage so that their advisor can authorize them to register. Detailed instructions for advisors are available on the MAUI Help website.
How to request a special permission to register a course?
When a student has not met the pre-requisites of a course, and the instructor thinks the student is capable of handling the course materials, a special permission request can be made by emailing the Department's Director of Undergraduate Studies and Administrative Services Coordinator.
How to approve a student's request to drop or add a course?
Students will be able to indicate an intention to drop or change sections for courses through MyUI, while advisors will be able to give authorization for drops through MAUI. Once all authorizations have been granted, students will be able to complete the drop or change process through MyUI.  No instructors' signatures will be required. Students will still be allowed to process drops via a paper form (Changes in Registration) if they choose, with the required signatures.  Add requests will continue to require a paper form. Detailed instructions for advisors are available on the UIowa Wiki page.
How to view the waitlist of my course?
When courses are full, students can add themselves to waitlists. The handling of waitlists will be done by the Department Administrative Services Coordinator. But the instructors can view the Waitlists for their courses on MAUI.
How to count current students by majors / minors?
Follow these steps to access the Reporting Tool of Students by Program of Study
Log into MAUI

Click on the suitcase icon in the upper right corner, then select Reports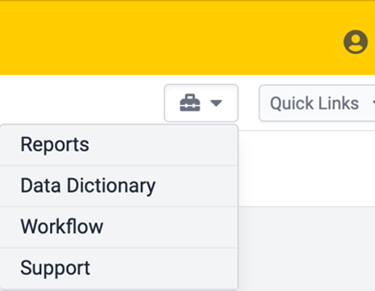 In the Reports page, search for "Students by Program of Study." Click on it will open the Students by Program of Study Reporting Tool.

Fill out the information by selecting using the dropdown menus:

Level of Study

: Undergraduate

Program

: Physics, Astronomy, Applied Physics

Click on the green button "Generate Report", this will generate a table listing all of the currently registered students who are in the chosen program. The table includes both B.S. and B.A. degrees, and you can sort the table by clicking the column name "OBJ" to count the number of students in each degree.
Based on reports generated in February 2023, below is a list giving the number of students in each degree offered by the Physics and Astronomy Department.
Majors

Physics BS – 70 students

Physics BA – 21 students

Astro BS – 38 students

Astro BA – 11 students

Applied Physics BS – 4 students

Double Majors

Physics & Astronomy BS & BA – 41 students

Note: double majors are included in the majors' numbers.

Minors

Physics – 10

Astronomy – 2